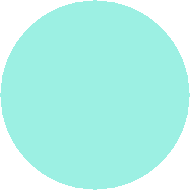 We are presently

fully enrolled 

Shiloh Beard, 

Program Director

Interested in learning more about us?


About St. John's Preschool 

St. John's Preschool and Toddler Programs are licensed by the department of Social Services of the State of California and adheres to their standards.  

Our Mission

To provide a stable environment in a changing society which supports the family, meets the community needs and provides a positive scholastic experience.

I have been with St. John's Preschool since 2003.  We are so grateful that you are willing to share your children with us everyday!  

Our Goal:

Our goals at St. John's Preschool are to provide a nurturing environment, provide children with the basic skills to succeed and to provide opportunities for a well- rounded development.

Teacher Juanita works in the Green room.  She has many years of experience with children & has been with St. John's since 2014.


Meet the St. John's Staff

Over 25th Years!

We had originally planned for something big to commemorate a quarter of a century of operation of the St. John's Preschool. The construction and staffing                                      of St. John's Preschool did not happen overnight. It took many years of planning and collaboration with key members of the community                                      and  dedicated staff  members to get St. John's to the current state of curriculum specialization and operations.  For now, we share the history of  the                                     building and the  people who  made this milestone anniversary possible.

                                            In 1961, St. John's United Church of Christ Sunday School had outgrown its facilities. With help from church members, the construction                                             of the Educational Building was completed with seven original classrooms (which is the current facility). It is amazing to think that the                                             preschool building was home to so many Sunday school children who are currently active citizens within the community. Not a community                                                            to remain complacent, a committee from the church conceived of and acted upon a plan to open a preschool on the church grounds in the                                                                  early 1980s. Betty Flynn was one of the original founders and served as the first director of St. John's Preschool from 1995 to 2000. Starting the school when she was 74 years young, Betty believed that education was extremely important and devoted much of her life to the education of young children. Betty had a strong background with child development and serving families. She worked as an Elementary school teacher, Preschool Director, and social worker before moving to California. She had earned a Master's Degree in Early Childhood Education and was an active member of the Woodland Child Care Commission from 1990-1992. With her encouragement, the preschool opened June 1st, 1995, with the approval to serve 26 children. To open the preschool and ensure it was run efficiently Betty went back to school to obtain her Early Child administration classes to meet with the California Regulations.

Kathy Sheesley became the director in 2000-2005. She was very hands-on with the children and implemented many grants and play yard adjustments funded via grants that Sheesley actively sought out during her tenure. time during her leadership. If she was not in the office, Kathy could be found playing with the children, connecting with both staff and families at St. John's. She was a great mentor; she hired two existing staff members Teacher Sarrah & Miss Shiloh! Most importantly, Kathy forever shaped the culture of St. John's Preschool by setting in motion the curricular changes and establishing the core values the School uses as a foundation.

The addition of the Infant and Toddler room occurred under the direction of Gale Pyle who served as the Director from 2005-2013. Gale also made changes to the overall aesthetics of the Preschool with new flooring, and the painting of the exterior structures.

Shiloh Beard served as Assistant Director to Gale from 2006- 2013 and became the Director in February of 2013. During that time, much has changed. We have developed a variety of many annual fundraisers to help annually with our income and updated and improved outdoor spaces for our children. Specialized training for staff has become mandatory so that families know their children receive the best, most up-to-date education and care possible. As such, we have experienced an increased demand for our services and have had a waiting list for enrollment since 2016. Recently, we established a break room for employees so that they have a place to relax and know that they are truly appreciated. New double pained windows and increased security have been added to the facility as well.

Faculty and staff at St. John's Preschool are proud to reflect on our 25-year history in the community. We work diligently to provide a safe, nurturing learning environment for all our students. We endeavor to make families feel welcome, valued, and sure that their children are well cared for. Making sure that we stay true to our core values while embracing change that will provide the best childcare and education for our families is just one of our many goals. Over the years we have the privilege of serving over 2,000 families. We are so grateful to our families, the church, and our community and look forward to what the next 25 years will bring.

Teacher Betty works in the Green room.  She joined our team in February 2021 coming from Colusa County with almost 10 years experience. 

Teacher Alicea is new to the Pre-k Room room.  She began her career in child care in 2007, coming to us from Colusa County Office of Education and has been with St. John's since 2021.

Teacher Destiny teaches in the Purple room. She has her Bachelors degree with a in Child Development.

Teacher Jazmin teaches in the Yellow room. She has 4 years experience.  She holds her Bachelors degree in Child Development at CSUS.

Teacher Madgalena works in the Red Room  with the Pre-K age group.  She has been in the child care field since 2008. 

Teacher Lily works in the Blue room.  She is a wonderful addition to our team. She has a BA in Child & Adolescent Development.  

Teacher Miriam works in the Blue room with Teacher Lily.  She has her AA in Child Development and 7 years of experience in the field. 

Teacher Joanna teaches in the Purple room. She comes to us with 7 years of experience and in AA in Psychology.