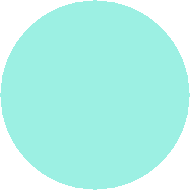 We are presently

fully enrolled in most classes with limited availability in Pre-k room

Interested in learning more about us?


​SMILE.AMAZON.COM

Support St. John's by shopping at AmazonSmile.

When you shop at Amazon Smile, Amazon will donate to St. John's support us every time you shop!

Year round fundraiser!  

Buy clothing for your growing 

child & help give back to St. John's!  

IT'S NOT BASIC, IT'S PRIMARY! 

Unexpected quality in a rainbow of colors.

St. John's Preschool now excepts PayPal as a form of donation in addition to checks, cash and tuition express. 

Yolo Community Fund We are please that Yolo Community Foundation has chosen us as a local non-profit to support. The Yolo Community Foundation helps individuals 

meet their charitable goals, and nonprofit organizations meet their primary missions through prudent investing.

RALEY'S EXTRA CREDIT PROGRAM SUPPORT YOUR SCHOOL EVERY TIME YOU SHOP. IT'S SIMPLE TO SIGN-UP, EASY TO USE, AND FREE WITH YOUR SOMETHING EXTRA ACCOUNT. SIGN UP TODAY TO START SUPPORTING YOUR CHILD'S EDUCATION. HERE'S HOW:

1. VISIT RALEYS.COM/EXTRACREDIT

2. CLICK ON THE GREEN "GET

STARTED" BUTTON

3. CHOOSE YOUR ORGANIZATION.

NUGGET SCRIP CARDS UP TO 4% OF YOUR GROCERY PURCHASE GOES TO THE PRESCHOOL. PLEASE ASK THE OFFICE STAFF FOR YOUR SCRIP CARD. 

BOX TOPS FOR EDUCATION - BUY BOX TOP PRODUCTS, SCAN YOUR RECEIPT EARN, CASH FOR YOUR SCHOOL EVERY BOX TOP IS WORTH 10 CENTS FOR YOUR SCHOOL. THE PROGRAM IS GOING DIGITAL-ONLY. SO, NO NEED TO CLIP.